Leading in market revolutionary, S500 is the first 3-in-1 product in market(FILTER/UV/OZONE).
This S500 effectively clean and disinfect your CPAP machine as well as CPAP masks, hoses, reservoir, etc. By activated oxygen, it's powerful enough to eliminate 99.9% of CPAP bacteria, germs, and other viruses.
Compatible with Most Main Brands in Market: We FreshCPAP offer 2 pipe connectors, fit for Resmed S9, Resmed S10, Resmed Airmini, Respironics DreamStation, Respironics  DreamStation Go, Respironics, etc
Product Features: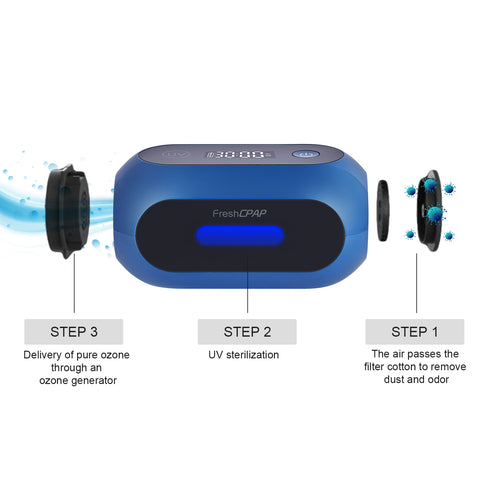 3-in-1: This newest CPAP cleaner has triple cleaning: [Filtration - UV - Ozone]. LAB TESTED, It effectively kills 99.9% of bacteria.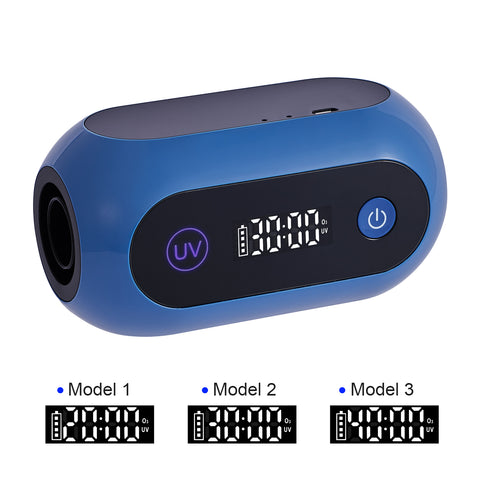 3 Working Modes: One-button control, easily press 1 button to choose three modes: 20/30/40mins for your different needs. It makes the entire sanitization process becomes carefree, requiring no water and another chemical cleaning.
Large Sealed Bag Design: Include a sealed bag that effectively prevents O3 leak. Don't worry about not having the fitting connector; put all accessories in the sealed bag to get work done.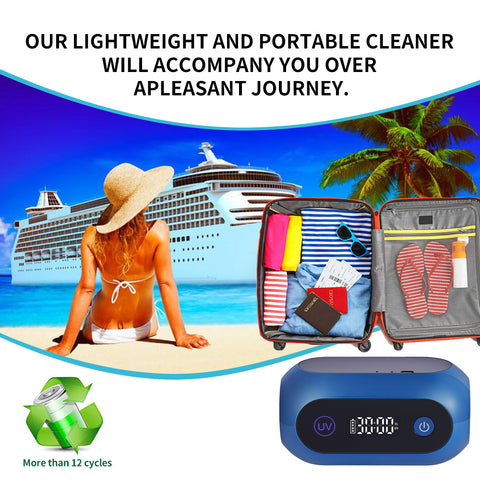 Worry-Free Journey: The high-capacity battery provides more than 12 sanitizing cycles with a single charge. Our lightweight and portable Cleaner will accompany you over a pleasant journey.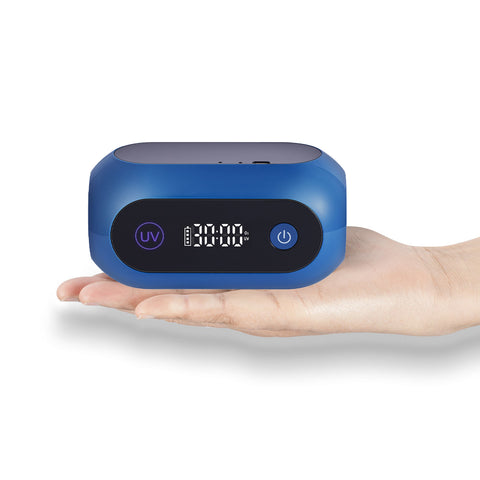 Portable and Compact CPAP Cleaner: measuring 4.6 x 2.4 x 2.3inches, 0.7pounds weight, easily packable in a laptop bag, purse, backpack, or carry on luggage.
Save 50% of Your Time! This latest T-shaped adapter allowing to clean your pillow, hose and machine simultaneously.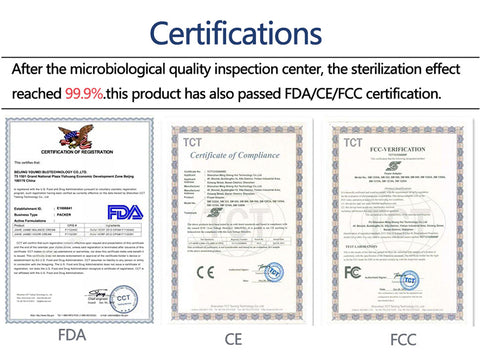 Safe with FDA/ CE/ FCC /RoHS/MSDS. If you need to check these certs please contact with us.
S500B has three Ozone disinfection modes: 20 minutes, 30 minutes and 40 minutes disinfection. Turn it on and enter to default mode of 30 minutes; short press the power button to switch between the three modes.
➤20 minutes modes: 10 minutes Ozone disfection and 10 minutes fresh air blowing.
➤30 minutes modes: 20 minutes Ozone disfection and 10 minutes fresh air blowing.
➤40 minutes modes: 25 minutes Ozone disfection and 15 minutes fresh air blowing.
 What's in the box ?
S500 x 1
USB Cable x 1
Tube Connector x 1
User Manual x 1
Flexible Hose x 1
Carbon Filter Cotton x 5
Sealed Zip Bag
A/C Charger x 1
Travel Bag