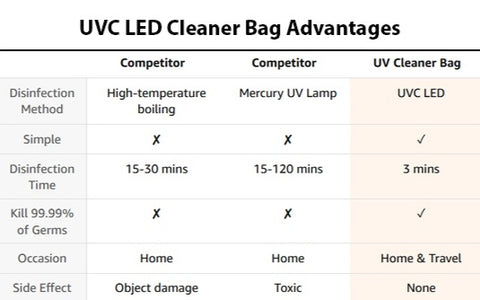 Product Features: 
1. UV Sanitizer Bag has a top handle, portable and compact design, you can take this sanitizing bag anywhere freely.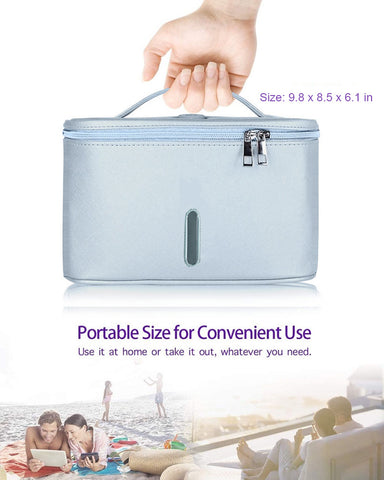 2.
High-purity quartz 6 pcs UVC lamps emit high-intensity UV rays, 3 minutes-sterilization, 99.99% cleaned.
3.
Reflective materials inside the bag, 360 degree all-round no dead angle cleaning, ensuring full sterilization.
4. Easy to use, one button click to start, completely automated cleaning cycle saves time by doing all the work for you.
5. This UV Cleaner Bag has high disinfection power and can only powered by 5V 1A Adapter.
5. Safe with CE/ FCC /RoHS/FDA. If you need to check these certs please contact with us.